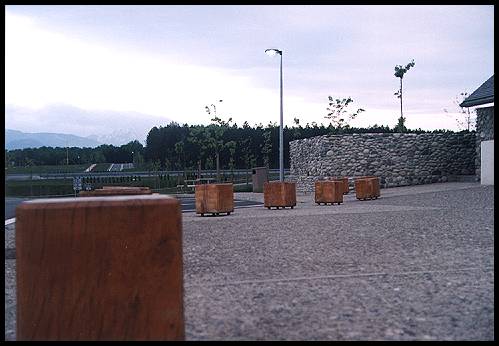 not a picnic place. This is stop on France highway. Can you believe it!? Well I guess this depence on where you from - but for me it was a surprise. Everything is made of wood and stone. All around is grass. It's perfect.
So much about first impressions.
The good news is - we are just few hours from Lourdes.
This is ...