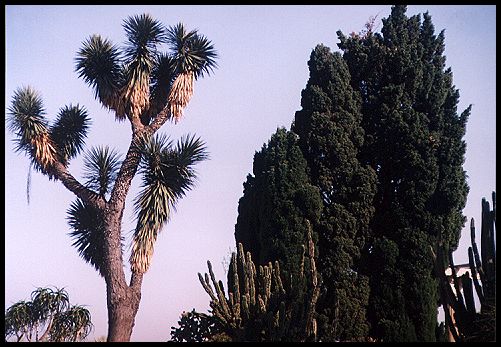 Lot's of interesting trees. And this is all I have to say about Jardin Exotique.
Back in to the bus. Next stop Nica. But there I had a little accident with film (which was saved in the end) so there's no pictures from Nica. We washed our legs in Mediterranean Sea watching the sun setting down. It was a nice scene. Then we stopped at Cannes at night. There I want to go back with a camera.
Next stop - France ...
Jardin Exotique